Chairman's Welcome Message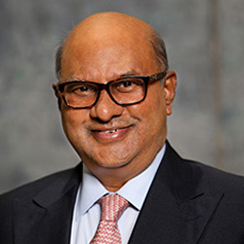 A Matin Chowdhury
Chairman
Sirajganj Economic Zone Ltd
It is a great pleasure for me to welcome and address Investors both National – International to Sirajganj Economic Zone Ltd., the largest Private Special Economic Zone of Bangladesh. With the objective of achieving investment, development and employment, we are a group of successful Industrialists who joined hands to embark on this very challenging and difficult project.
We are embarking on it for meeting the economic needs of our country, at the same time create an environment for quality employment and enterprises.
The Board of Directors who have individual success and  contribution to industry and society are  aware of the predicaments for setting up industrial venture in Bangladesh, therefore, have ensured that all of these road blocks are eliminated for our investors and that they can come and set up units on a plug and play basis avoiding the non-production issues.
To achieve the objective, we have hired the best possible Consultants like Pricewaterhouse Coopers Ltd. (PWC) and others for advising us to set up this global standard project keeping in mind sustainability, environmental compliance records, recycle, etc.
A capable team of dedicated Professionals are running and setting up these units and we are looking forward to your participation. Should there be any queries, please do not hesitate to contact me and Members of my Board for any clarification and support.
Thanking you and looking forward to seeing you in our Zone.