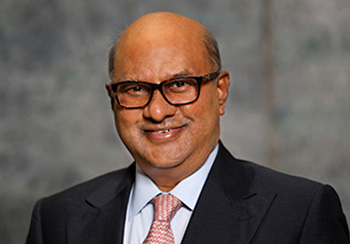 A Matin Chowdhury
Chairman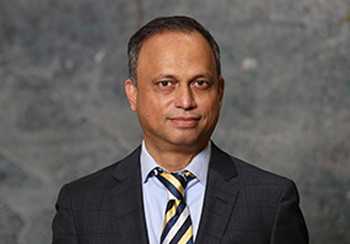 Mahmud Hasan Khan
Vice Chairman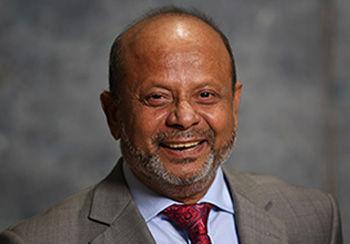 A.K. Anwaruzzaman
Director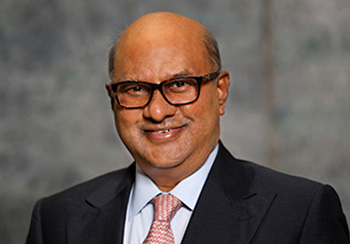 Mr. A. Matin Chowdhury is a renowned and dynamic personality in the Textile Sector of Bangladesh. After his active participation in the Liberation War of Bangladesh in 1971, he voluntarily retired from the Bangladesh Army as a Major. He entered into the family business with his brother late Mr. A. Malek Chowdhury into Graphics Limited, a company that pioneered printing, office equipment and other technology equipment. In the last many years, he moved from indenting towards manufacturing and is currently the Managing Director and Chairman of: New Asia Limited, Rahim Textile Mills Limited, Malek Spinning Mills Limited, Hejaz Publications Limited, Salek Textile Limited, Knit Asia Limited, Fatehbagh Tea Company Limited, JM Fabrics Limited, Titas Spinning & Denim Co. Ltd and also a Director of New Asia Synthetics Limited.
He is the former Chairman of Bangladesh Textile Mills Association (BTMA) and Underprivileged Children's Education Programs (UCEP). He is also involved with many other non-profit organizations including Diabetic Association of Bangladesh (DAB) as a Member of the National Council, Founder Trustee of Independent University Bangladesh, Founder Member, Board of Governors of Bangladesh Enterprise Institute (BEI), Member of the Governing Body of Swanirvar Bangladesh and many other voluntary organizations.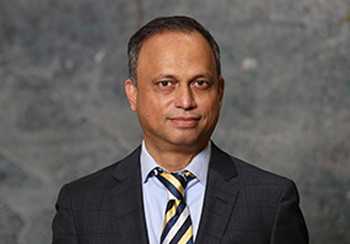 Mr. Mahmud Hasan Khan is an influential personality in the Textile Sector of Bangladesh. Having completed his Masters from Dhaka University back in 1990 he went on to establish Rising Group early on in his career on 1997 in a very small apparel manufacturing & exporting unit in a rented building in Mirpur, Dhaka city. He is the CEO of Rising Group which now owns some of the recognizable companies in Bangladesh and a leading apparel, yarn and knit fabric manufacturer with its own 6 different location in Dhaka, Gazipur & Manikgonj with two LEED certified Industries. The group is vertically integrated to provide with one stop solution like Yarn, Knitting, Dyeing & Finishing, Stitching, Printing, Washing, Packaging, Button & Sewing thread manufacturing facilities, comprising of a total of 16 companies with annual turnover of US $170 Million. Under his able leadership the group now operates over more than 1.20 a million square feet of factory area, with state of the art machineries and is still on an expansion phase.
As a born leader he has been the Vice President of BGMEA & BGAPMEA and is also an influential member of BTMEA. As a golf aficionado he is also active in Kurmitola Golf Club – the premiere Golfing Club of Bangladesh, besides his association with Mohammedan Sporting club.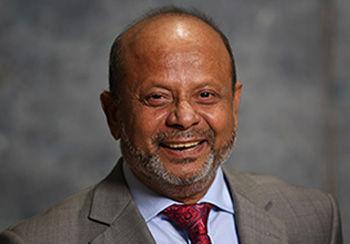 A proven business leader, Mr. A. K. Anwaruzzaman joined the Board since its inception in 2015. His long and diversified business experience helps improving the company in all project development and its marketing.
After completing B.Sc. (Agri) in Agricultural University, Mymensingh, he went abroad in 1978 for developing his career. He went on to become the Factory Manager of a reputed construction material company in Dubai. In 1991 he started his own business in Dubai.
In 1999, he established S M Knitwears Ltd., a 100% export oriented knit composite garments company at Gazipur. He then established S M Spinning Mills Ltd. at Hobigonj, S M Carton at Ashulia and S M Style (Brand name 'SMARTEX'). Later on, he diversified his business into Golden Jute Industries Ltd. and Pride Jute Mills Ltd. He has also involved himself in electronic media with Shamol Bangla Media Ltd. (Bangla Vision, satellite TV channel) where he serves as the Managing Director.
He was recognized as CIP (Commercially Important Person) by the Government of Bangladesh in every consecutive year since 2008 till date by different ministries of GOB. He concerns employ around 10,000 pleople. He has founded Schools, Colleges, Madrasas, Mosques and Hospitals in his locality. Moreover, he actively contributes in free medical treatment & monthly pension scheme to the elderly and widows, besides educational scholarship for the meritorious.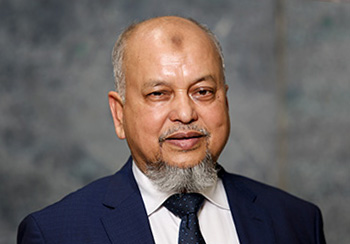 A.K.M Aminul Islam
Director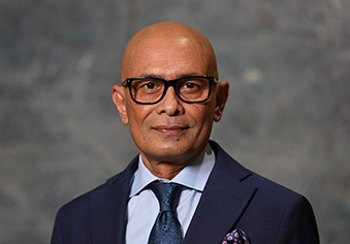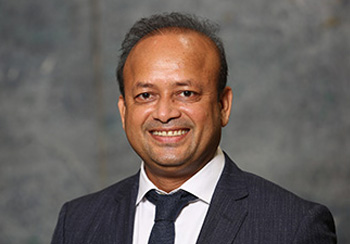 Dr. Engr. Mohammad Kamruzzaman
Director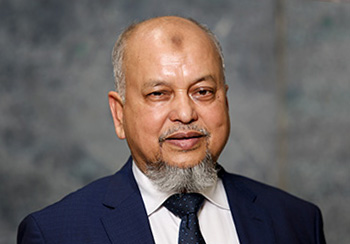 With a dream to be the best in what AKM Aminul Islam does do. Throughout his life he has experienced a lot of different businesses around the nation. At a very small age he aimed high & understood that to be a successful entrepreneur he had to gain every knowledge and go through all the obstacles life had prepared along his Journey to be where he is today.
His journey had begun back in 1973, 43 years ago. In this span of time has gained experience in various business sectors. He is one the pioneers of trading of fertilizers, condensed milk and grains (rice, pulse, etc.) along with milk powder packaging as well as sugar and salt mills. He was also the pioneer of blending lube oil in the private sector under the banner of Pacific Oil Company Ltd., back in 1997. He expanded into textiles sector being a part of BTMA in 1998 with the establishment of Dong Bang Dyeing and Textile Ltd. In 2002 he diversified into the Agro industry with Provita Feed Ltd to produce high quality and healthy poultry feed along with Provita Fish Feed Limited. With this strong image in the Feed products and recognizing the high demand of 1- Day-old chicks Provita Hatchery Ltd was inaugurated in June 2008.
In 2006, he wanted to establish top of the line one stop Denim solution for most renowned apparel brands and Garment manufacturers nationwide and around the globe. Hence, was born Mahmud Group of Industries, which is a well-reputed 100%, export oriented Fiber to Garments to Washing manufacturer of Bangladesh.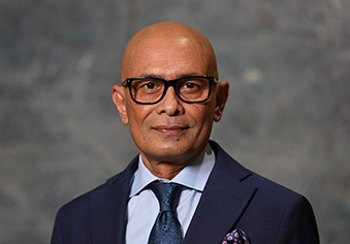 Mr. Anowar Hossain is a respected entrepreneur of Bangladesh and former Director of Bangladesh Garment Manufacturers and Exporters Association (BGMEA) during 2015–2019.
After Graduation from University of Dhaka Mr. Hossain launched business in the garment sector of Bangladesh by establishing Ornate Knit Garments Ind. Ltd back in 1991.Than he went on to establishing many Companies including TEX TOWN LTD (a composite Textile Mills), TITANIC PRODUCTS LTD, TEX IMAGE LTD and TEX TRIMS ACCESSORIES. As a result, he is the founder and Managing Director of these Companies and more than 5000 (five thousand) peoples work in these organizations. Mr. Hossain knowledge and experience in creating new employment, industrialization of rural areas is thus vast.
Mr. Anowar Hossain is involved with many social and professional activities. He is the founder member of the Board of Trustees of "German University Bangladesh" and member of "Kurimitola Golf Club", "Uttara Club Ltd"," Banani Club", "Abahoni Club Ltd", "Dhanmondi Club", "Dhaka Boat Club", etc.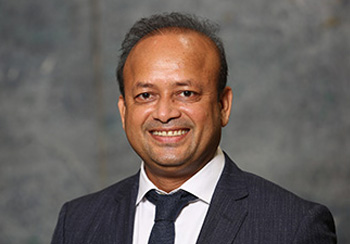 Dr. Engr. Mohammad Kamruzzaman earned his Ph.D. from Technische Universität Dresden, Germany. He was awarded German Academic Exchange Service (DAAD) scholarship for pursuing M.Sc. in Textile & Clothing Engineering from the same university.
Currently, he is the Managing Director of Tootal Quality Resources Ltd, MK Chemical Industries Ltd and Hohenstein Laboratories Bangladesh Ltd. and the board of directors of Securex (Pvt) Ltd, Cosmos Services Co., Ltd and R+K Asset Management GbR. He is also the president of Elbe International, and Hue Plus. Moreover, he drives the operations of Hohenstein Group (German based multinational company) as the regional chief in Bangladesh, Cambodia, Indonesia, Laos, Malaysia, Myanmar, Pakistan, Philippines, Thailand and Vietnam.
In recognition of his contribution to the growth of Bangladesh economy, he was awarded the Bangladesh Bank Remittance Award for 2016 & 2018.
Dr. Engr. Mohammad Kamruzzaman is involved in many social and professional activities. He is the founder member of the board of trustees of German University Bangladesh and a life member of Anjuman Mufidol Islam, The Textile Institute (TI), UK, Institute of Engineers (IEB), and The Institute of Textile Engineer & Technologist (ITET).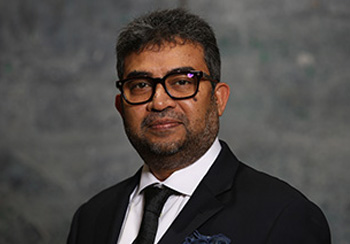 Mr. Ehsanul Habib, the Managing Director of Esquire Group is one among new generation entrepreneur those who have nourished and successfully flourished the Electronics as well as export oriented RMG industry of the country. After successfully completing his education in Business Administration from USA Mr. Habib joined Esquire Group. By virtue of own merit and by dint of his dynamism in decision making, he has able to materialize a number of successful industrial venture.
He has a keen interest in latest developments in textiles and gathered advanced knowledge in management, marketing and technical know-how in advanced world. He also attended a number of conference, seminar, symposium, workshop & trade fair on electronics, garments & textile matters in Asia, Europe as well as UK & America. Mr. Habib is entrusted with the responsibility of overall management of Textile Division, who is assisted by other directors, professional managers, local and foreign specialist and technologists in the respective functional areas of the company. He keeps social attachments with renowned professional and socio-cultural associations.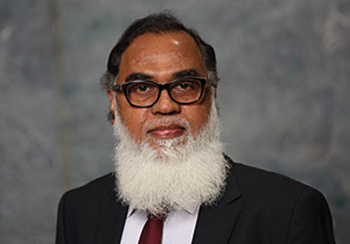 Mr. Nazrul Islam is a respected entrepreneur of Bangladesh and Managing Director of Ratul Knitwears Limited, Ratul Fabrics Limited, Ratul Accessories Limited, Ratul Poly & Packaging Limited and Ratul Knitex Limited. He's the proprietor of Ratul Printing and member of Bangladesh Garment Manufacturers and Exporters Association (BGMEA) and BGAPMEA.
After graduating from University of Rajshahi, Mr. Nazrul Islam launched his business in the garment sector of Bangladesh with Ratul Knitwears Limited. Then he went on to establishing the aforementioned companies. These organizations currently employ more than 3000 (Three thousand) people.
His knowledge and experience in creating new employment and industrialization of rural areas is therefore vast. Furthermore, he is involved with many social and community development activities. He is the member of Banani Club Limited, Dhaka, Gulshan Society, Gulshan Central Masjid & Iddagah Society and Dhaka Apparel Club Ltd.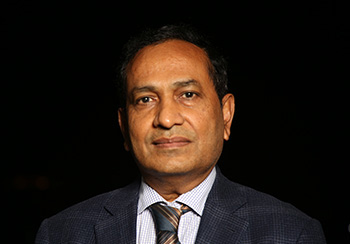 Mr. Moshiur Rahman joined the family business Udayan Press Ltd in 1982 after his graduation upon acquiring advanced knowledge in modern & precision printing technology from Heidelberg, Germany. He ran the business till the year 1989 after which he launched Paragon Press Ltd. with modern and finest industrial printing & packaging facilities. By 1993 he started diversifying his business in agro processing and implemented a high-tech control house system for genetic development of poultry breeding for the first of its kind in Bangladesh. The business is expanding to integrate farming concepts with scientific and new dimensions in Fisheries, Dairy, Horticulture in greenhouse, Tea Processing, Renewable Energy from poultry waste & solar energy feeding to the national grid.
His vision is to create new rural employment, to work for sustainable food safety & security, to produce affordable animal protein for all, to generate Green Energy by reducing carbon load on the environment, to upgrade lifestyles of the countrymen through Promotion of conservation of natural ecosystems.
He is the Managing Director of Paragon Group. He is also the Director of Malek Spinning Ltd., Salek Textile Ltd., JM Textile Ltd., Asia Pacific Insurance Co. Ltd. Sirajgonj Economic Zone Ltd., Jaflong Valley School Ltd. He is also the Chairman of the Multinational JV companies Sympa Solar Power Ltd. and CRISPA Solar Power Ltd.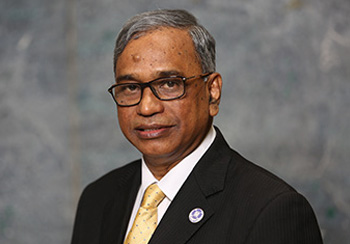 Sheikh Monowar Hossain
Director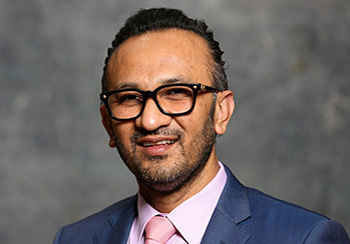 Tahsin Uddin Khan
Director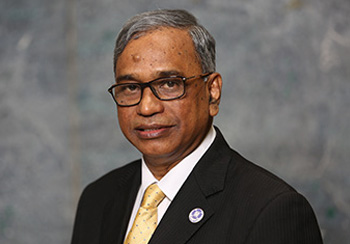 Mr. Sheikh Monowar Hossain is the Managing Director of Change Bangladesh Limited and the Chairman of Sirajganj Trade International. After doing his BA (hon.) & MA in Bengali Literature from Jahangirnagar University, he has been in touch with his Alma Mater with passion. Mr. Monowar is thus an elected Senate Member of Jahangirnagar University & the Senior Joint Secretary of the Alumni Association of the same university.
As for professional association, he is a former Director of Bangladesh Knit ware's Manufactures' and Exporters' Association (BKMEA), where he has played a significant role in influencing the government bodies towards creating a business-friendly environment for BKMEA members. He is a public speaker & a motivator. He is passionate about creating a positive impact on the livelihood of the people around him. Hailing from Sirajganj he believes that SEZL will not only impact the livelihoods of the people of his place, but also the entire Northern region as a whole. He also happens to be a poet & a writer.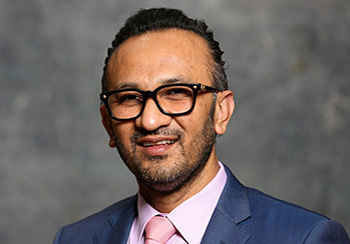 Mr. Tahsin Khan was born and raised in Chittagong and did his MBA from East West University Bangladesh. He started his career at local buying house N.G. Apparels in 1997 as an Assistant Merchandiser before joining Triton Textile (sister concern of Jebsen and Jessen GmbH & CO. KG). He was the Deputy General Manager when he left the company in 2006 to start his own company, Centro with his 4 partners.
The Centro Group (www.centro.com.bd) currently has around 3000 employees and has offices in Bangladesh, Hong Kong and the United Kingdom. The group provides design, sourcing and manufacturing solutions to the global apparel trade, owning two garment factories In Bangladesh and with an extensive sourcing network throughout Asia.
In addition to Centro, Mr. Tahsin is also co-founder of the group - Mongrel Fashion, a Belgian based retailer and home to exciting lifestyle brand Haze and Finn (www.hazefinn.com) which proudly co-sponsored the European Open Tennis in Antwerp in 2019 & 2020.
He is also a director and member on the Trustee Board of The German University, Bangladesh. In his Personal life, Mr. Tahsin is a committed father to his two Children Afrida and Sharar and husband to his wife Maqsura. A passionate long-distance runner, he has completed The London Marathon in 2016 & 17 and New York Marathon in 2019.